Countries across the world have placed restrictions in an attempt to control the spread of the novel coronavirus COVID-19. Travel bans, quarantines, embargoed flights and closed borders have put a halt to people's travel plans for months ahead, leaving many in a state of uncertainty and confusion.
Under normal situations, Heathrow Airport would experience around 600 flights landing in one day. Currently, this number has shrunk to 60. Many pet owners are wondering, how will this affect pet travel?
With regulations and limitations consistently developing worldwide, here's what you need to know about how the COVID-19 pandemic will affect pet travel.
What You Need to Know About UK Pet Travel
As of April 23 2020, the United Kingdom has not implemented any travel restrictions, but is advising against "all but essential travel". Certain airlines are still operating to specific destinations, with British Airways and Virgin Atlantic also assisting in cargo-only flights.
Many countries worldwide have closed their borders to international travel, or banned flights from specific destinations:
Currently, UK nationals are only allowed to travel to the following 11 countries:
Netherlands
Sweden
Iceland
Mexico
Nicaragua
Aruba
Curacao
Cambodia
Tanzania
Palau
Tuvalu
For most up to date travel advice on both leaving and returning to the UK from specific countries, visit the Foreign Travel Advice page.
You can also stay updated on information about travel restriction for all countries here.
As a result of this, many travelers have resulted to delaying their travel plans until further notice. However, it is expected that under such circumstances, many people with pets are resulting to last-minute and urgent travel to return home.
The Government Advice for People with Animals can further offer important advice for pet owners and livestock keepers during the pandemic.
How We Can Help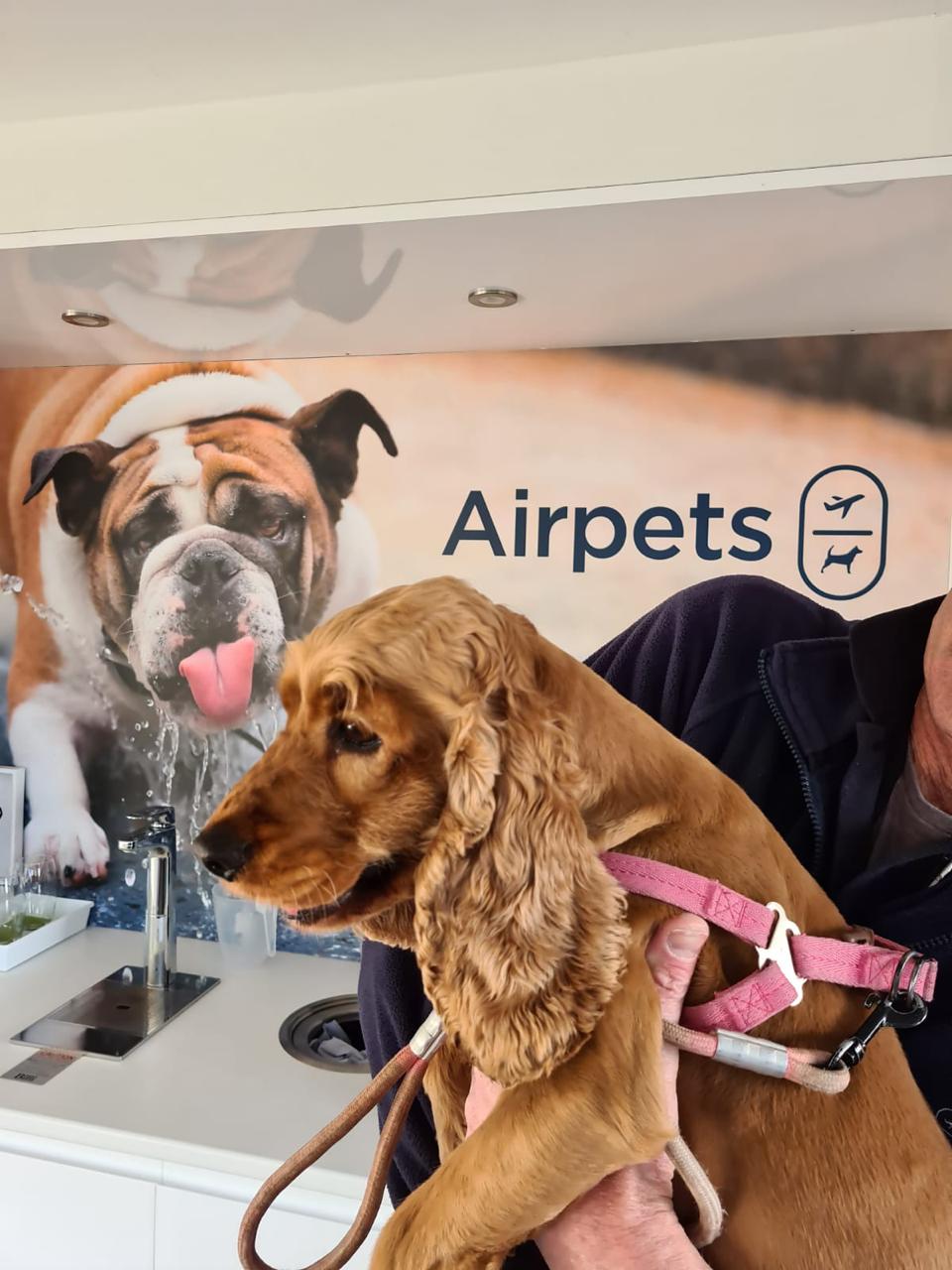 We understand that many pet owners are having worries about flying their pets at this time – and we are here to reassure that this is not the end of pet travel. Until restrictions begin to lift, we are dedicated to offering the safest and most convenient travel options.
Keeping Updated
At Airpets we are following procedures to check open routes and on-going flights for our customers, by:
Monitoring available flight options through the OAG Flight Guide
Checking specific airlines' AVI Tariff noting the destinations they fly to
Remaining in constant contact with all airlines' Specialized Product Managers who deal with Live Animals and inquiring on the best options for flights
Quoting for the journey even if the routing is not currently available
Recontacting all customers who have received a quote once a route has reopened with details of its new scheduling options
Pet Hotel Facility
Our pet hotel facility remains open!
Since it is currently unlikely that pets and owners would be able to travel together, we offer complete flexibility for those wishing to fly their pets to or from the UK while their travel plans are being sorted. We can accommodate pets for indefinite periods of time while until final flight arrangements are made , and notify owners of flights as soon as they become available.
Your pets will be cared for by our highly trained staff, who have undergone in-house kennel care and animal well-being training, and have your pets comfort and health as a number one priority.
Contact Us!
If you are unsure about whether you'll be able to fly your pet to or from the UK, our team of consultants and agents is ready to assist with answering any of your questions and helping you book the flights you need.
Sources used: https://www.schengenvisainfo.com/news/british-tourists-can-travel-to-only-11-countries-for-now/