Pet Hotel
| With all the trimmings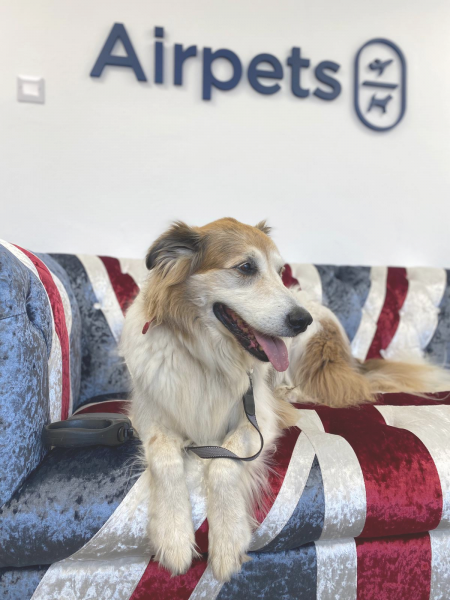 Compliant with the Highest Welfare Standards
At Airpets our Pet Hotel and Quarantine services achieve the new Higher Welfare Standard under the 2018 Animal Welfare Licensing Act.
This ensures procedures are in place for regular observations, enrichment and exercise.
All this means we have a 5 star rating for our dog boarding facilities under the new License conditions.
Our dedicated airport vets are in attendance every day to administer travel related health checks and take care of any emergencies that may arise.
Doggy Hotel
All dogs staying at our Pet Hotel before or after their flight are exercised twice daily in our secure paddocks as well as having their own individual runs and are fed a well-balanced nutritious diet. All of our kennels are heated to maintain an ambient warm temperature between 15-18°C in accordance with the Animal Welfare Act regulations.
Cat Hotel
Each cat kennel offers multiple height platforms and scratching posts, individual heating controls and plastic beds lined with vet beds. Pens are cleaned and cat litter is changed daily.
Daily veterinary attendance is also available should your cat need special attention. We stock all major brands of wet & dry food at our pet hotel and special diets are catered for on request.
Pet Travel Specialists
Our Pet Hotel offers exclusive use and unlimited duration stays for pets travelling by road and air.
This unique in-house service means we can offer the maximum level of convenience and flexibility around your travel itinerary.
Moving abroad can be stressful and is always subject to unique personal circumstances. Our airport based facility allows us to take care of your pet as long as necessary leaving you free to focus on the rest.