Travelling with pets can be a stressful ordeal for both owner and companion, especially when considering all aspects of immigration to the UK. Your pets' well being and safety is one of the most important things to have guaranteed before setting off on your journey.

Here's everything you need to know about how to prepare for your arrival into the UK with pets, the procedures that follow upon arrival, and how our dedicated Airpets services can alleviate the hassle and stress of the entire process.
Preparing For Your Arrival
Before you set off on your journey to the UK, it's essential to make sure you have all the necessary documents required for your pet to enter.
The specific regulations and requirements for bringing your pet into the UK vary depending on the country you're coming from:
When arriving from a Listed/EU country, or a country that is not listed, please visit the HARC
When arriving from the USA, please visit the USDA
When arriving from Canada, please visit the CFIA
Requirements based on country of travel can be found on the City of London Pet Transport page.
Upon Arrival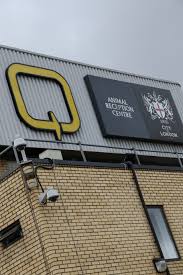 All pets coming into the United Kingdom, regardless of country of origin, must go through an official live animal BIP (Boarder Inspection Post) in order to receive official approval before heading home. Pets arriving at Heathrow are transferred to the Heathrow Animal Reception Center (HARC), which is responsible for receiving and caring for thousands of animals coming into the UK each year. There, your pet(s) will go through processes of health inspection as well as paperwork checks to ensure everything provided complies with EU and UK regulations regarding animals movement. This procedure may take anywhere between 4-8 hours.
How We Can Help
Our Pet Lounge at London Heathrow Airport (LHR) is here to alleviate the stress of travel on both and your pet. After travelling apart for long periods of time, the last thing you need is to fret about how, where and when to pick your pet up after customs.
Located opposite Heathrow Terminal 5, our prime location makes for a convenient and comfortable place to be reunited with your pet after a long journey.
Heathrow Lounge and Shuttle Service
Our Heathrow Lounge and Shuttle service will help you avoid the confusion and costs of trying to navigate between the Heathrow arrival terminal and the Heathrow Animal Reception Center (HARC). After receiving your flight details, we will arrange your collection along with any baggage from the terminal and you will be brought to our own Heathrow Animal Lounge in our dedicated shuttle bus (pictured below). There, you can wait for the arrival of your pet as they clear through customs. This process may take between 4-8 hours, during which our lounge facilities will guarantee your comfort and help you stay stress-free!
Our facilities include:
A comfortable waiting area and kids bean-bag area
Hot and cold refreshments
WiFi
iPad entertainment
Safe and comfortable climate-controlled vehicles
Crate cleaning and complimentary Pamper products to refresh your pet after their journey
Alternatively if you prefer to go straight home from the airport instead of waiting for your pets to be cleared through customs, we can also offer boarding of the pet up until 6pm the following day for it to be available for collection once you have settled into your new residence.
We can arrange for further transport home for both you and your pet with our preferred taxi service partners.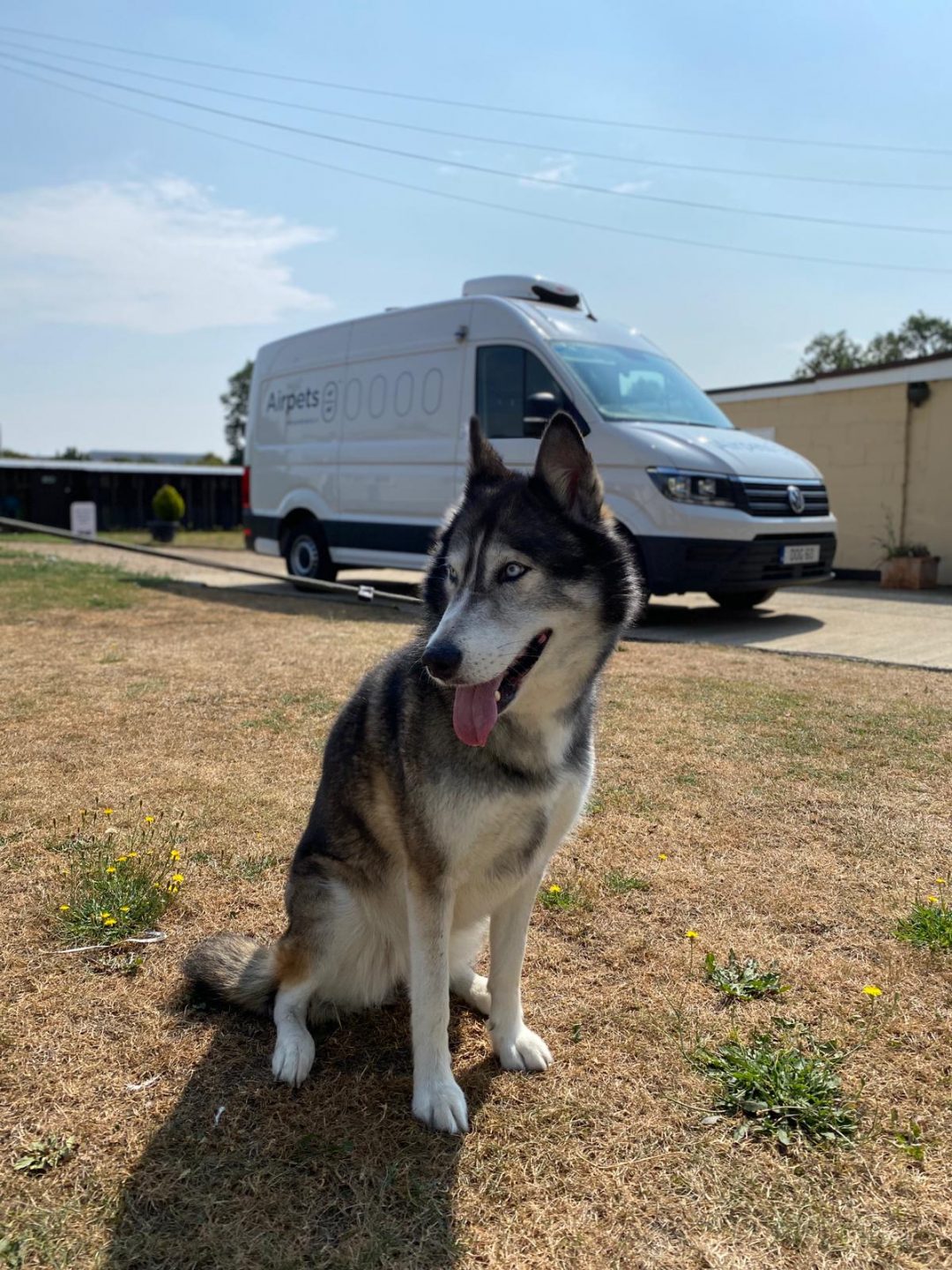 Home Delivery Service
With our special home delivery service, we can deliver pets to any UK mainland address was well as some European destinations by request. We have a team of dedicated pet transport drivers and climate-controlled vehicles that are committed to your pets comfort, safety and overall well being.

The standard delivery takes place on either the same or next day following the pet(s) arrival to the UK. However, if more time is needed to settle in, we can care for your pet(s) for as long as needed in one of our special transit kennels at our Heathrow location.
Get Ready for Stress-Free Travel!
Our facilities and services ensure that pets receive the care and attention they deserve after the stressful process of travelling. With your pet attended to by our dedicated and professional staff, they'll never have to feel alone or left behind throughout the entire process of arrival and relocation.
Book your arrival now and travel with your mind at ease, knowing your companions are in good hands!