"Our mission is to help you and your pets explore and enjoy the world together. We do this by making it easier and safer for you to travel with your pet anywhere, anyhow." – Travfurler
For those of us who love to travel, we know that no adventure is complete without our four-legged friend! Whether we're going for a hike with our pup or taking our cat on a stroll around the local park, our pets love being in the great outdoors just as much as we do.
And yet, making sure you have the best resources, equipment, and gear for pet travel isn't easy. You need a reliable source of all things pet travel to ensure a safe, comfortable and fun experience for both you and your pet.
This is where Travfurler comes in.
How it all started
Born out of a combined love for pets and travel, Travfurler was established by founders Kimberley and Stephen shortly after they brought home their very first pup, Frenchie Francis. His excitement to explore and be near his owners made it impossible to leave Francis behind when going out. Quickly, the couple found themselves adjusting their travels to everything dog-friendly!
All it took was a dog-friendly holiday with Francis to instill their newfound love for pet travel. However, they faced a struggle to find a community of like-minded pet parents and a reliable source of pet travel accessories that had been tested by traveling pets. Realizing these obstacles, Kimberely and Stephen decided to take matters into their own hands and embark on their Travfurler journey.
What products does Travfurler sell?
Their wide range of pet travel products caters to dogs, cats, and other small mammals. Travfurler ensures quality and safety by having all their products hand-picked and tested personally.
Ultimately, their products include pet travel essentials such as leads, collars and harnesses, collapsible bowls, and water bottles. They also have a specialised range of products that alleviate the troubles of pet travel, such as first-aid and calming kits. Moreover, their 'Adventure Collection' range is specifically made for outdoor activities and adventures, such as hiking, boating, road trips, and flying. They are constantly evolving their products to meet the needs of pet travelers worldwide.
Some of their most popular products for dogs include the range of K9 Sport Sack dog backpack carriers. K9 combines an ethos of no dog left behind with first-class products to ease carrying your dog wherever you go. Whether you're taking them on bike rides, hikes, or on public transport, the K9 Sport Sack dog backpack is a must-have for adventures with canines.
In terms of felines, the Baltic Cat Life Jacket is a popular choice for traveling cats! Since pet travel products designed specifically for cats are hard to find, especially those designed for water sports, this life jacket is an essential grab for those looking to go on adventures by rivers and lakes! Above all, its custom design, sizing, and fit make it ideal for any cat.
Finally, for smaller mammals such as rabbits, rats and ferrets, the Small Mammal Harness and Leash Set has proved to be a fan favorite. As a result, it is suitable for vet trips, garden explorations, and house moves. The strong and supremely comfortable harness is designed to be easily and securely fitted onto your pet. Additionally, the velcro pads, a quick clasp, and an adjustable nylon strap make it easy to use and remove.
What distinguishes Travfurler from other brands is that they're more than just a business, they've also used their platform to create a community of pet travel patrons. Due to being a family-run business comprised of pet lovers and pets of all species, they are determined to offer a reliable and personable service to all their customers. Pet travel safety and happiness is the root principle of all they do, and as a result Travfurler strive to connect with and provide their service to travelers worldwide through their social media platforms.
It's time to embark on your next adventure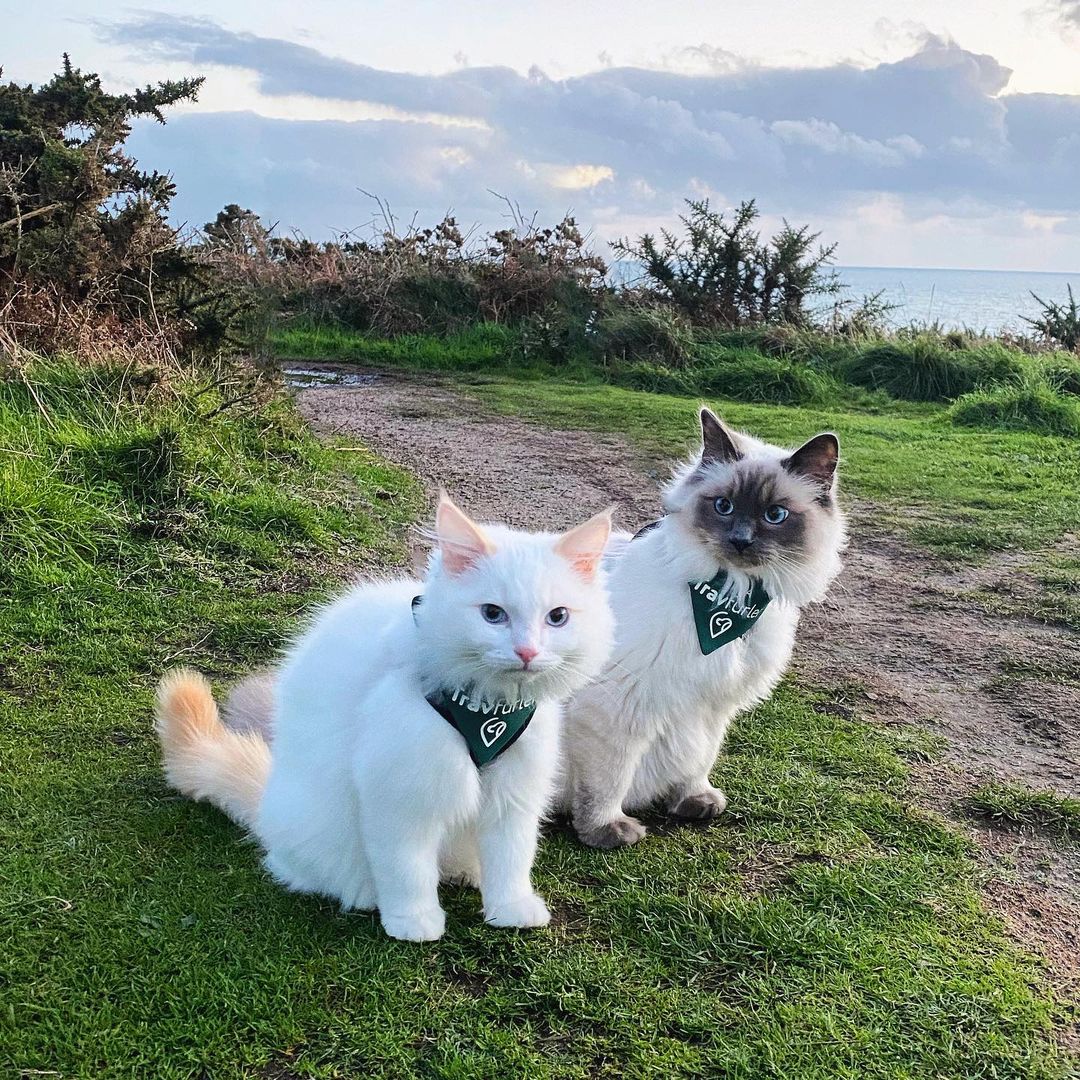 Check out their range of pet travel gear on their website!
Become a part of the Travfurler community! Follow their Instagram acount below.
Don't forget to follow them on Facebook to stay up-to-date with their latest products.
Finally, your next adventure awaits! It's time to gift your animal companions the best quality travel gear that every pet traveler needs.
Ready to book your journey? Our first-class pet travel services are here to take care of every aspect of your pet travel. Book your adventure today!