The holidays are never complete without the whole family, and that definitely includes your beloved pet! Enjoy the decorative London streets lights and marvel in the magic of Winter Wonderland this Christmas without having the leave your pet behind.
Finding the right rentals to accommodate to both you and your pet in a bustling capital like London can be quite difficult, especially during the holiday season where the city is busy and booked up. Sites like AirBnB and HomeAway have made it easier to find and book accommodation based on your specific vacation desires, however pet owners still seem to struggle in finding the perfect properties that also cater to their pets.
So we've compiled a list of pet-friendly rentals of the highest standards and most desirable locations across London based on ratings and reviews, saving you the trouble and stress of searching for the perfect holiday rental for you and your pet!
Whether you're looking for a convenient central London property to put you right in the middle of the action, or a relaxed getaway in the outskirts, here are the best pet friendly holiday rentals of the capital!
Located in Covent Garden, West London's lively entertainment and shopping hub, this spacious one bedroom is the perfect luxury stay for both you and your pet! It features a double bedroom, a kitchen, living room and bathroom, as well as convenient lifts. The best part of this prime location? Everything is walking distance from your rental home, including Trafalgar Square, the Opera House, Piccadilly Circus, Leicester Square and the countless bars, restaurants and shops of the Covent Garden area.
A convenient 3 minute walk to Earls Court tube station, this apartment keeps you connected to all essential must-see locations of London! A large living and dining area with high ceilings and plenty of natural light means an enjoyable holiday vacation for the entire family! With a sofa that pulls out into a comfortable bed and another single pull down bed, this one double-bed apartment can actually sleep 5 people (+ your pet!)
Pets are more than welcome in this lovely one bedroom apartment in Chelsea, located a short walk from Earls Court station. With the kitchen and living room located around a nice outdoors patio terrace area, your pet can go out for some fresh air in a safe and enclosed space! The apartment's amenities are plenty, including internet, a washing machine and ironing board, and a Smart TV with WiFi for all your Netflix needs!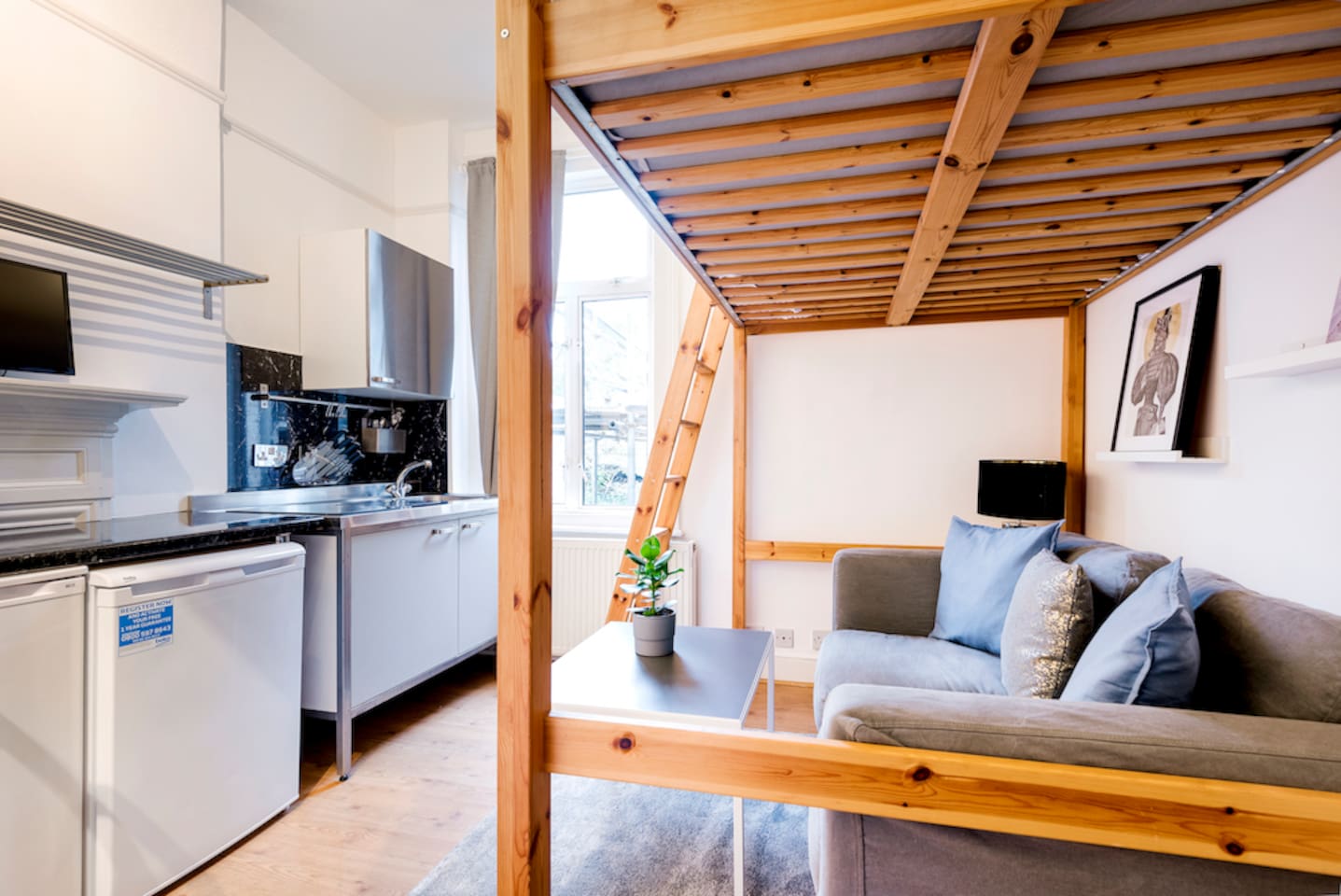 Convenient for a couple, this recently refurbished studio flat has been decorated and redesigned to the highest standard. Located ideally just off Chiswick High Road, the flat is positioned near lively bars, local pubs and famous restaurants for all your wining and dining desires! The 2-minute walk away from Turnham Green Station puts you in one of the most appropriate locations to get in and around London.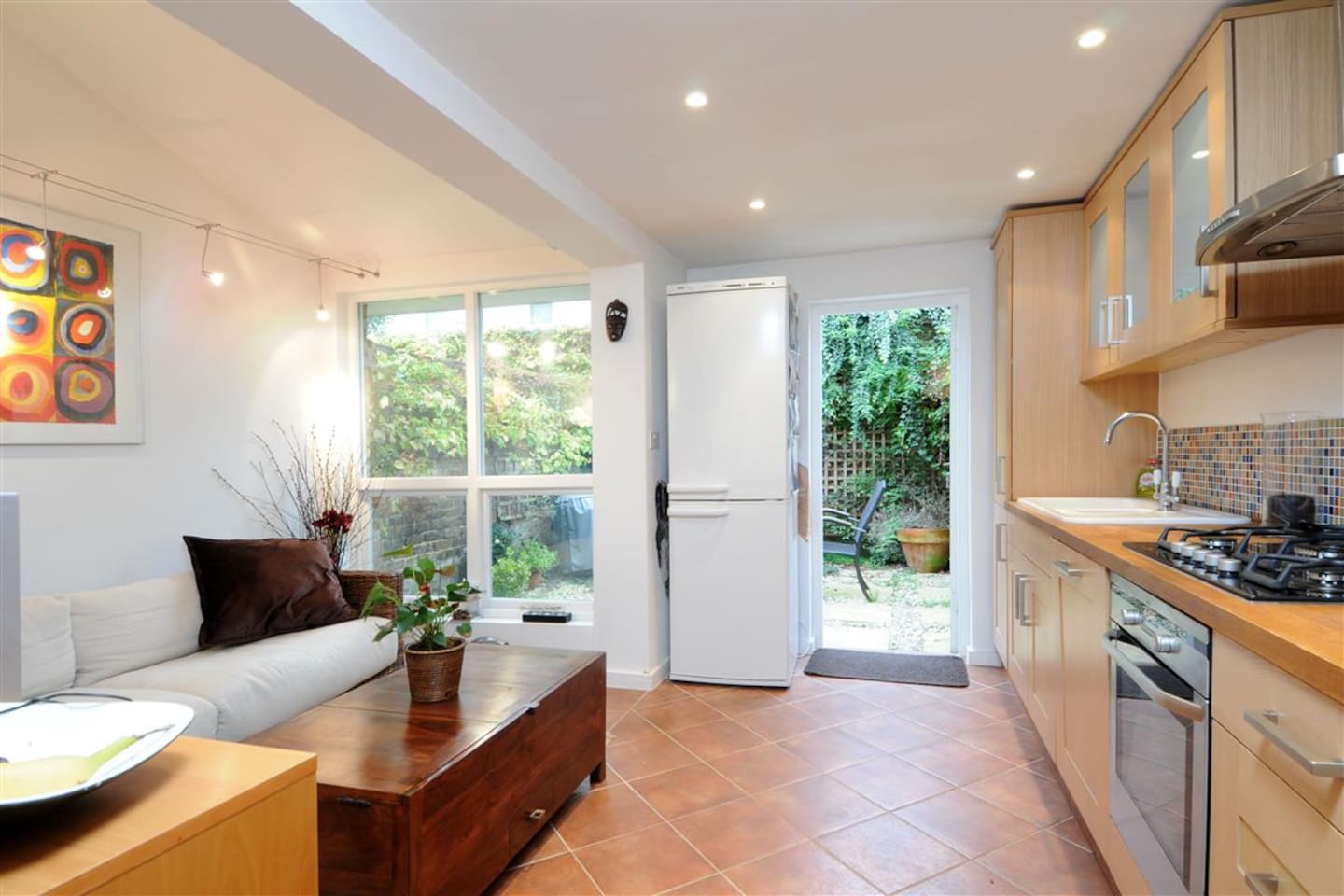 With this rental, you'll get an entire townhouse all to yourself! Situated in a charming and popular cul-de-sac, this Putney High Street rental is surroudned by a diverse range of shops, restaurants and close-by transport facilities. This double reception room townhouse with a dining room & indoor gas fireplace is ideal for cosying up with loved ones and pets during the holidays!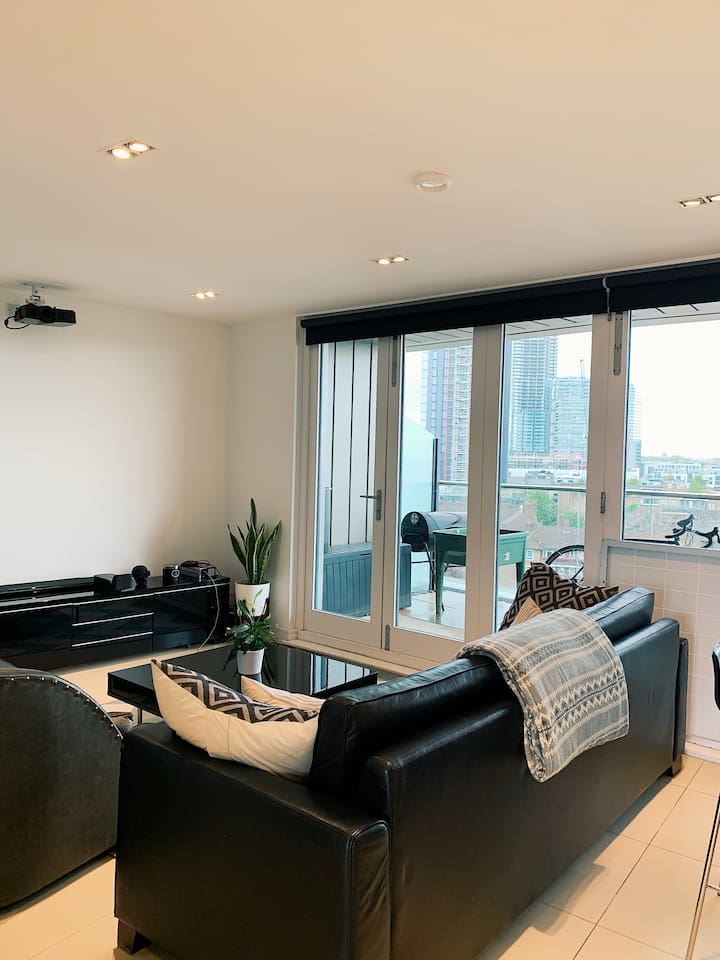 Located in the heart of Shoreditch, this modern flat is a short walk from Old Street tube station and neighboring restaurants and pubs! Perfect for a pair, you'll get your own private double-bedroom and bathroom in this flat with two accommodating hosts (and their two cats!), as well as access to the living and dining areas!
Ready To Enjoy the Holidays?
Any of these prime rentals caught your eye? Book your vacation home away from home and get ready to set off and enjoy the holidays surrounded by all your loved ones and furry friends! If you're flying into the UK with your pets, make sure you have all the necessities on our Pet Travel Check-List for easy, stress-free journeys!