Safety, relaxation and convenience are a top priority for travelling pet owners. Secure and easy transportation within the airport, as well as specialised transport from the moment of landing until reaching their home destinations guarantees a stress-free travel for both owner and companion, eliminating all worries about your pet's movements and whereabouts!
As part of our advanced Airpets services, we've upgraded to a brand new fleet of high specification vans, equipped with all the essentials to offer your pets the easiest and most comfortable travel!
Our Services
Home Collection/Delivery Service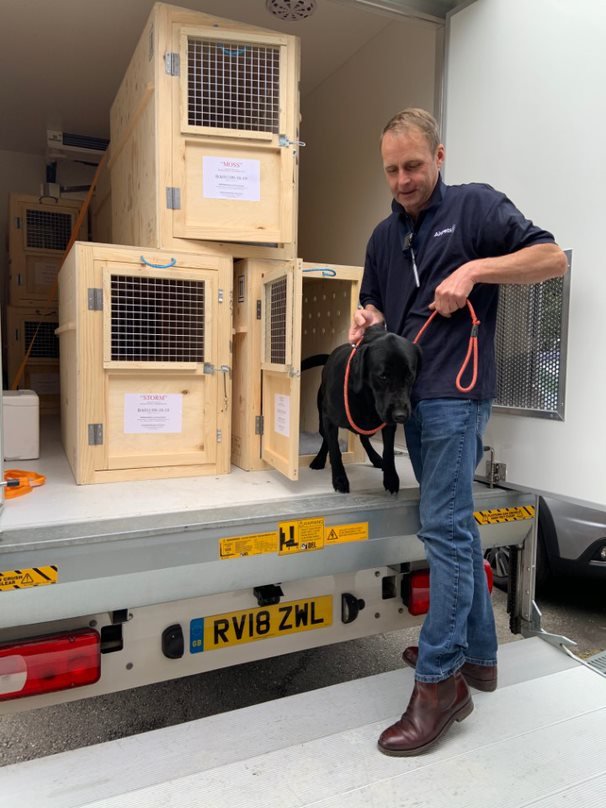 Take the stress out of your journey with our home collection and delivery services. We can transport your pet(s) to or from any UK mainland address with our specialist Pet transport drivers and climate-controlled vehicles, as well as most European destinations by request.
Airport Transport Services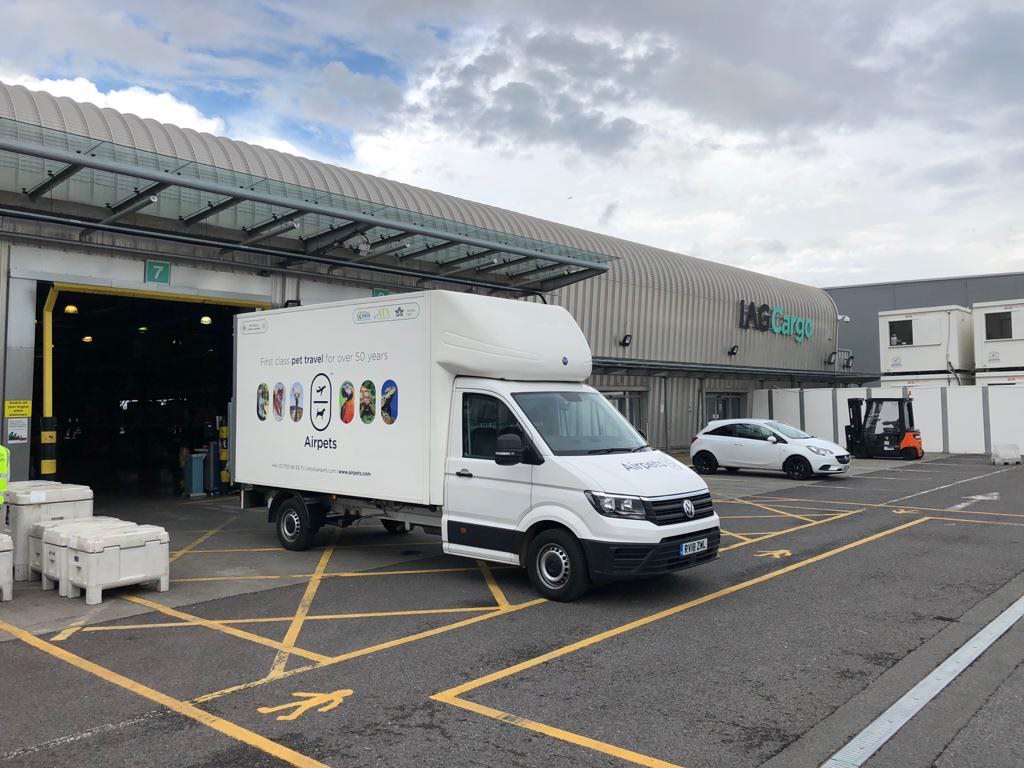 We regularly serve all Airports in the South East including private & military airfields.
Part of Our New Transport Fleet
Crafter Luton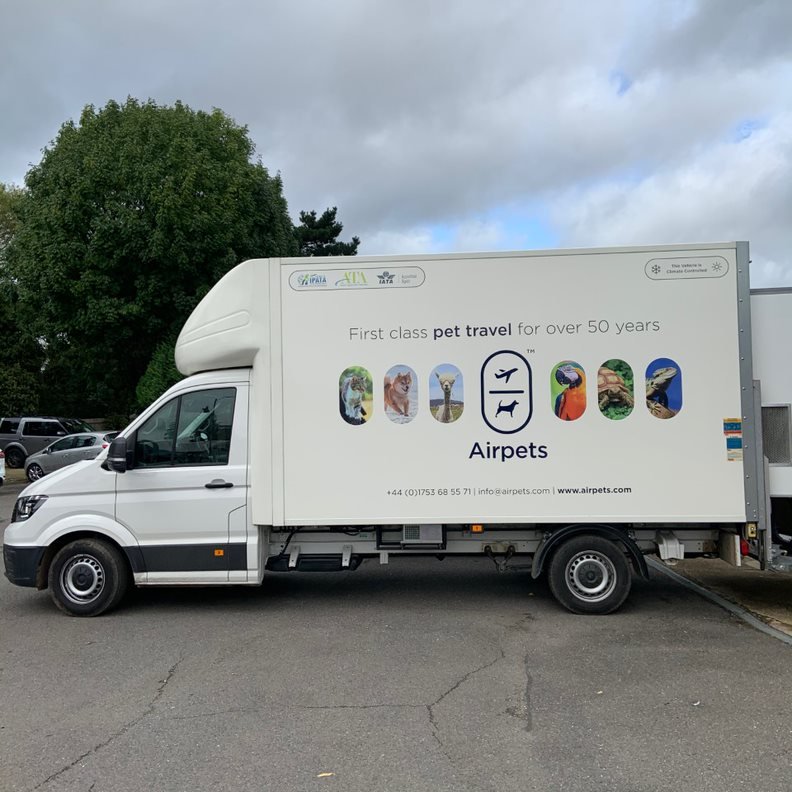 This vehicle sports a fully insulated load-space with a waterproof, wipe-clean interior. It carries twin mesh cage doors behind a rear roller shutter and comes complete with internal lighting, vents and thermostatic Climate Control, allowing the pet handler to set the temperature from the cab during transit. The tail gate lift makes this vehicle ideally suited for large pets or non-domestic animal consignments to and from Airport cargo facilities where animals must remain within their shipping container at all times. Our vans are capable of maintaining temperatures from 4 – 30 degrees Celsius to comply with all IATA Live Animal Regulation acceptable ambient temperature ranges for live animals and feature external hook up points so that temperatures and air flow can be maintained when the engine is switched off!
Crafter Panel Van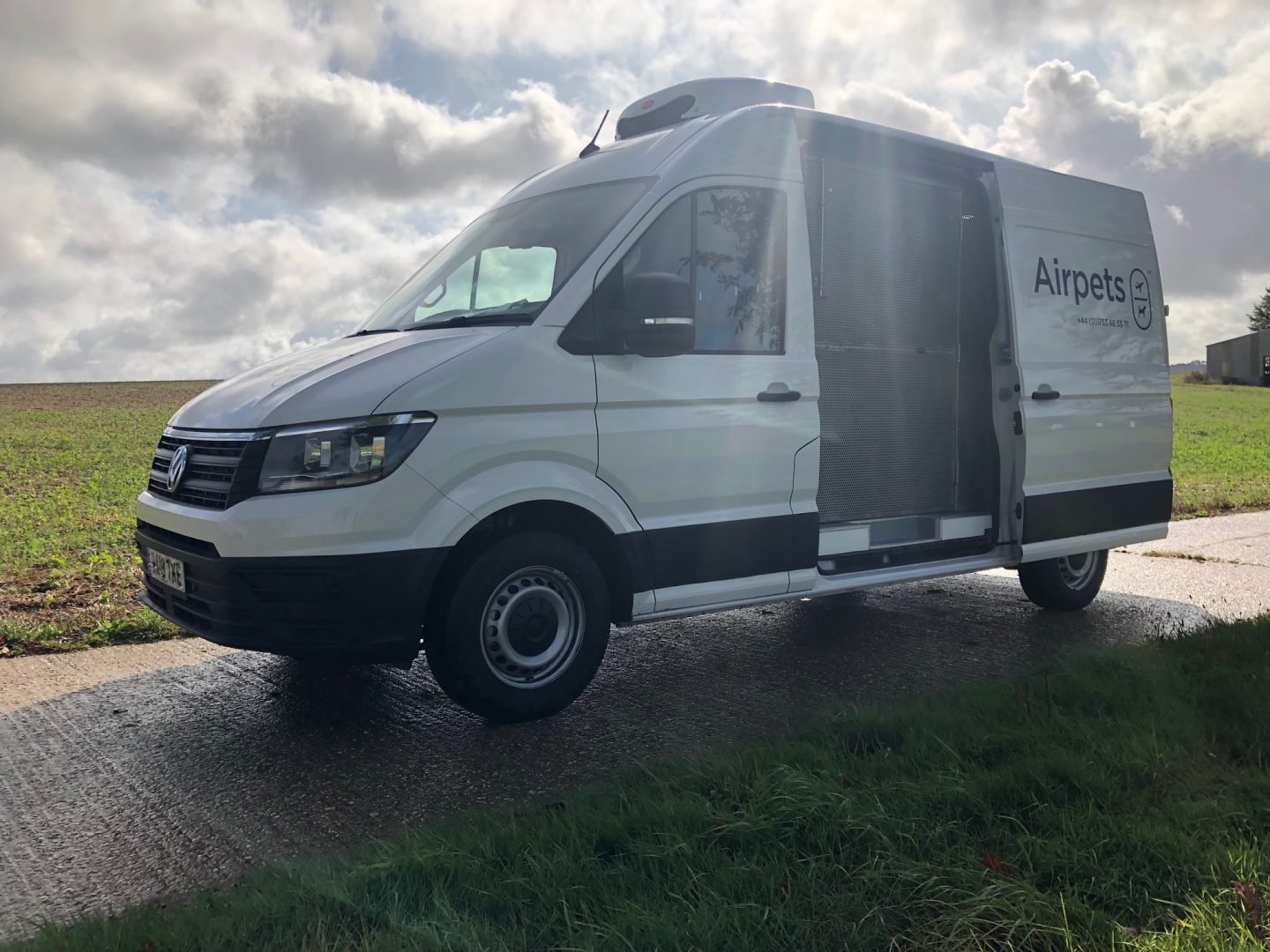 Ideal for European and long range transport, this versatile vehicle is fitted to the same exacting spec as our Luton van for comfortable transportation to the desired destinations. The high ceiling and side access doors with internal mesh make for easy and secure handling of pets outside of their crates if necessary on longer journeys.
Airpets are authorised by APHA's 'Welfare in Transport Team' as a licensed Animal Transporter by road. Two of the featured vans are also licensed to carry dogs, cats, rodents, lagomorphs, marsupials, & eulipotyphla in quarantine conditions up to a combined live weight of 900kg under the Animal Health Act 1981.
If you have any questions or enquiries relating to our road transportation services than please do not hesitate to contact us.